In Memory of George Villars
It is with greatest sadness that FloorNZ staff and Board offer their condolences on the death of George Villars from Handley Industries on 20th July in Auckland.
George served on the FloorNZ Board from 2000-2009 and was the longest serving member to do so. He also served as chairman. George played a big part in initiating, promoting and participating in block course training and has always been a great supporter of both FloorNZ and the Allied Trades Institute where he was a regular visiting tutor at the Fine-Sand and Timber block courses.  George was also a patron of the Apprentice of the Year Awards and provided the Villars Trophy for the best improved apprentice category.
We all found George to be a calm and gentle person who brought a professional approach to all his dealings with both the Board and apprentices.  He will be greatly missed.
Our sympathies to his family in these trying times.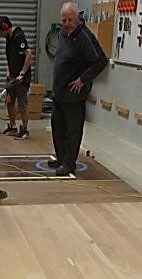 Welcome to Floor NZ
FloorNZ is the membership association supporting flooring retailers, wholesalers and installers throughout New Zealand. Use the interactive map to select a flooring professional in your area.
Our consumer section will assist you in your choice of flooring products and what you should look for when choosing an installer, if your flooring retailer doesn't provide this service. The training section explains what training is available and how to access it.
The membership section outlines the services available to members and how to become a member. The news and events section keeps you up to date with what's going on in the industry.