Story on Paul Lynch of FloorRight Winning Site Safe Award
Below is a story and some pics about Paul Lynch of FloorRight winning a Site Safe award at the recent awards night.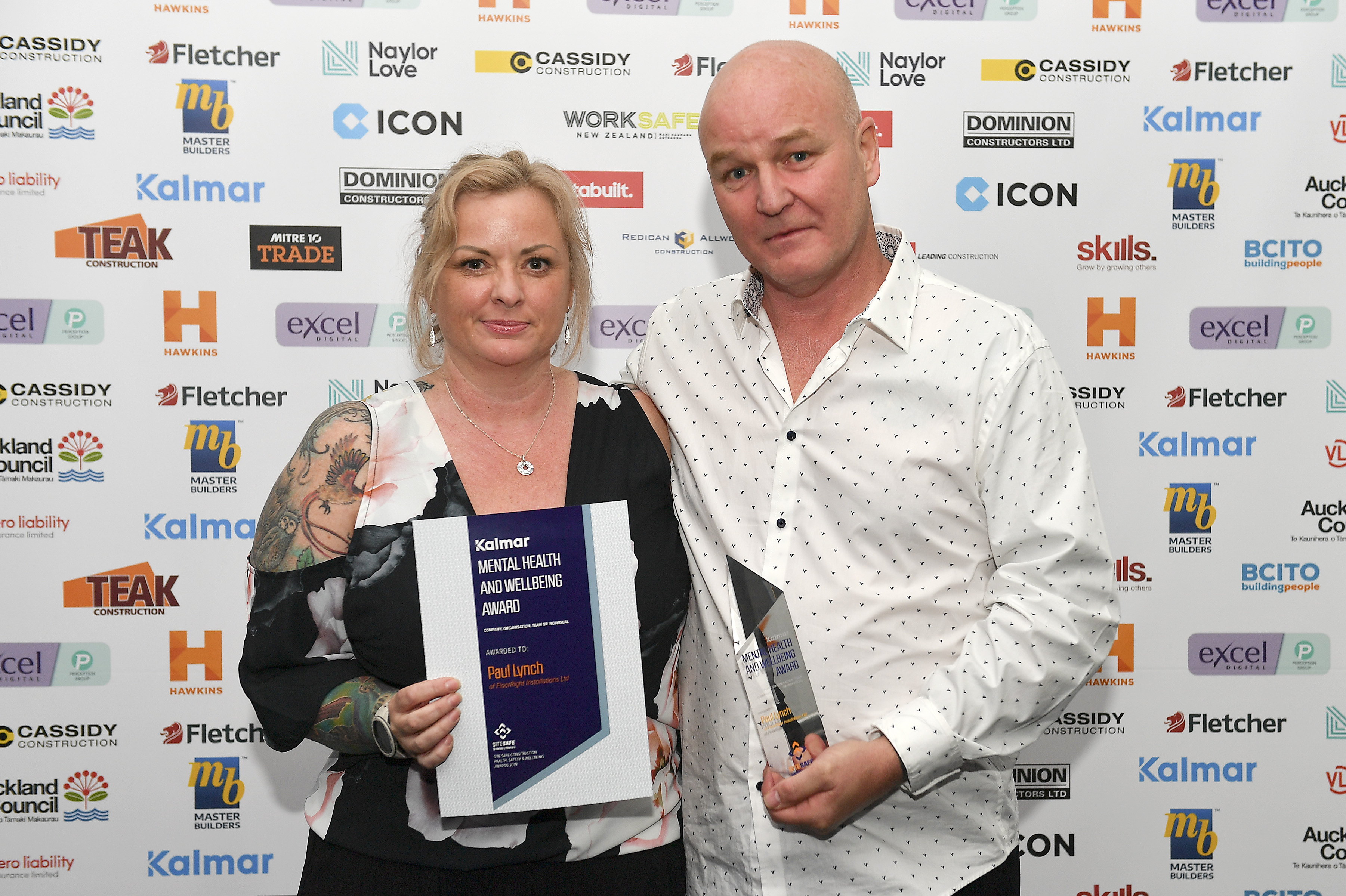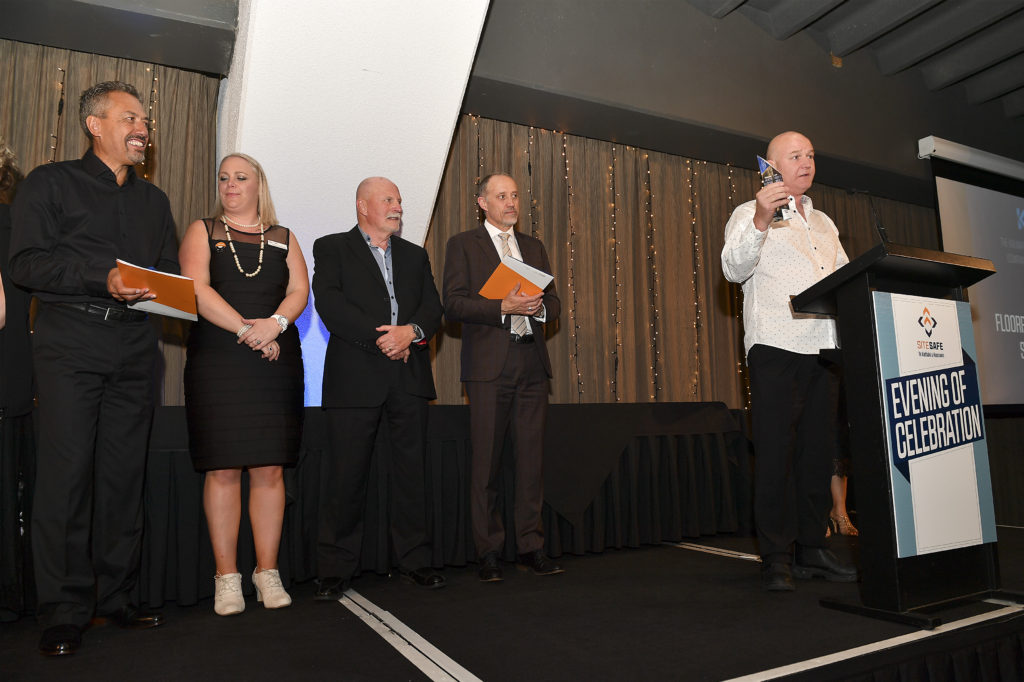 Putting a broken world back together
It was a tragedy that almost broke two brothers.
When Paul Lynch's younger brother Brett killed himself in 2013, Paul went into a spiral.
"I descended into a haze of anger and alcohol before realising that I needed to do something to lift myself out of the darkness," Paul says.
He and his wife Wendy started a group for people bereaved by suicide, and he wrote down his own experiences with mental health issues which he eventually turned into the book Suicide; Aftermath and Beyond.
He also kicked the booze and has spent the last couple of years working with Wendy to arrange, promote or fund events that aim to encourage people – particularly men – to accept it is ok to be vulnerable and talk about their struggles.
"I approach what is a very sensitive subject among male tradies in a way they relate to – straight up the guts."
There's no sugar coating, he says, no fluff, just honest talk about the need for men to not be afraid to open up.
"[I'm] spreading the message that us tradies are not made of concrete, we are sometimes vulnerable and there should be no stigma in talking about the things that trouble us.
"I've incorporated unofficial toolbox talks into the health and safety plan of our small business where our guys can talk to me about anything at all, usually on a Monday morning, and we find it's a good, positive way to start each week."
Lynch was one of the three winners of the Kalmar Mental Health and Wellbeing Award at the Site Safe Health, Safety and Wellbeing Awards on November 6.
The judges, in awarding the three-way tie to FloorRight, Switched On Group and Dave Burt of Team Cabling, said they couldn't separate the three finalists and the excellent work each has done in the areas of mental health and wellbeing.
Lynch told the 400-plus people at the awards evening in Auckland that in accepting the award he was doing it for the people who took their own lives who thought it was the only option.
"And it's also for all the people who are left behind to try and make sense of something that makes no f*****g sense."
A popular winner going by the applause when he received his award from guest speaker and mental health advocate Mike King, Lynch made a few shout outs.
"I need to thank Site Safe for being a great organisation and having the balls to actually drag this out of the dark and into the light, something we need to do," he said.
"We're a really small business, a little subcontractor who employs three tradies, and there's myself and Wendy, my wife. We have one customer, the Switched On Group [a fellow winner of the award] so we share this taonga together."